Lizzy & Jane || Katherine Reay
4:16 pm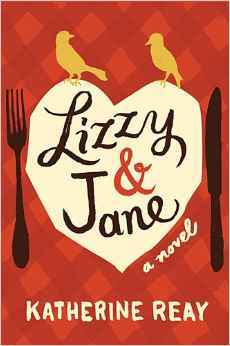 Publication date: October 1, 2014
Genre: Adult contemporary
Elizabeth is a professional chef in New York, with her own successful restaurant. But lately the magic seems to be gone, and something is off with her cooking. In order to find that spark again, Elizabeth goes home to Seattle to visit her family: her father, widowed after her mother passed away from cancer when she was a teen; and her older sister Jane, currently fighting her own battle with cancer. The trip becomes more than Elizabeth or Jane could have guessed, and leaves Elizabeth questioning her career, relationships, and faith.
This book hit really close to home for me. After losing my father to cancer a year and a half ago, cancer stories always impact me on a different level. Picking this story up, that was not what I was expecting, but I was pleased with Reay's depiction on how cancer affects the whole family. I found the story to be quite realistic in its portrayal of emotions, relationships, and situations the characters found themselves in.
This story has a romance sub-plot (what else could you except from a story whose heroines are named after Jane Austen's most famous sisters?) but at the heart of it this book is about family, which is a refreshing change. There are also good friendships to be found here, which I always look out for as well.
I feel that I should note that this story does revolve heavily around cancer, so that might be very stressful for some readers. Also, there is a scene where a character suffers an injury that, while not horribly graphic, imagining it made me quite squeamish indeed. Other than that, I couldn't recommend this more.
I received a digital copy of this book for free from the publisher in exchange for an honest review. All thoughts and opinions expressed are my own.